Embrace coastal living at its finest with these exquisite Seawall Hotels
The Best Seawall Hotels in Galveston Texas
Experience the perfect getaway in Galveston, Texas as you soak up some sun on its picturesque beaches. From budget-friendly motels to luxurious resorts and everything in between, there are plenty of Seawall hotels that cater to all needs. Couples looking for an escape can find their ideal spot just as easily as families or solo travelers wanting a cozy break with their furry friends! Check out the best Seawall hotels around and enjoy your stay after days full of fun filled activities.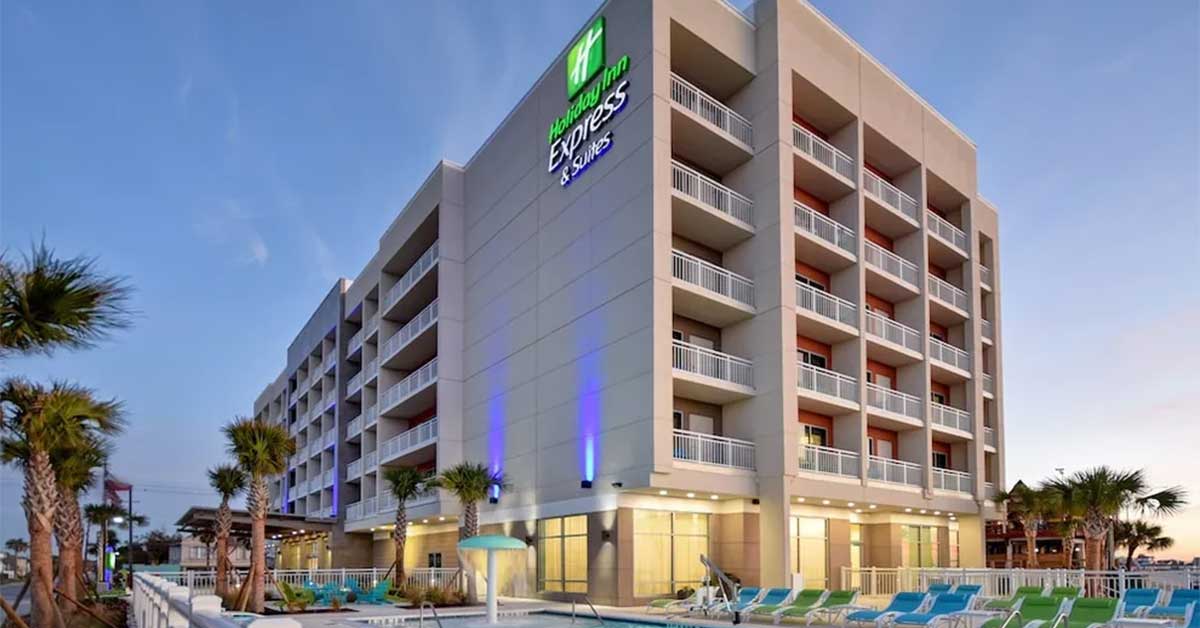 Top-Rated Galveston Seawall Hotels
If you're looking for the best beach hotels along Galveston's Seawall, then you won't be disappointed. Highly rated across amenities, location and customer reviews. These top notch establishments have options that meet any traveler's need, from luxury to budget friendly choices. With so many amazing possibilities at your disposal, it is easy to find a perfect beach hotel for an ideal holiday experience!
The following are some of the most popular selections when considering booking one of Galveston's exemplary Seawall hotels: From plush suites with breathtaking views down to more cost-effective accommodations they guarantee something suitable no matter what kind of vacationer you may be.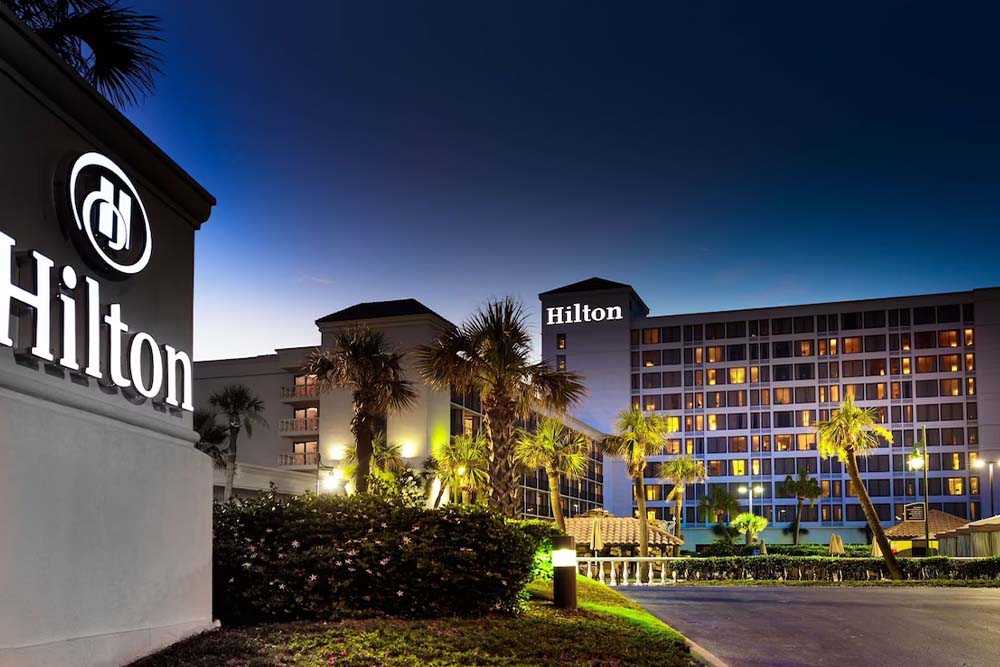 At the Hilton Galveston Island Resort, guests can enjoy a wealth of amenities for an unforgettable beach vacation. From easy access to a stunning stretch of sand and an outdoor pool – perfect for topping up your tan – there is something for everyone.  Enjoy mouthwatering cuisine on site or have room service bring breakfast right to you door! Non-smoking rooms with digital key provide added convenience at this popular getaway spot near Galveston Beach. With these features, plus plenty more like swim-up bar and spa treatments available just steps away from beautiful beaches, The Hilton has everything you need!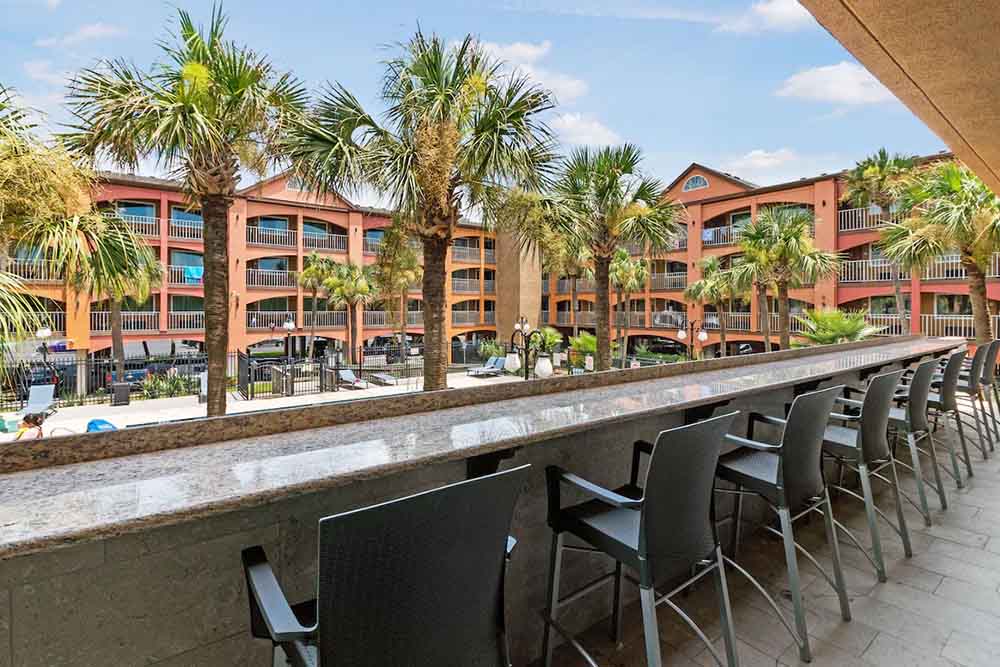 The Beachfront Palms Hotel in Galveston, Texas is the perfect choice for budget-conscious beach vacationers. Offering competitive rates and fantastic amenities such as a pool and golf facilities, this spa resort combines affordability with comfort.
Guests are able to enjoy all of the beauty that surrounds them without needing to worry about overspending on their stay at this stunning hotel situated near one of America's most popular beaches -Galveston Beach! There's something here for everyone – from enjoying an afternoon by the sand or taking advantage of its excellent outdoor activities like sailing or fishing — making it among some great beach resorts offered throughout the region.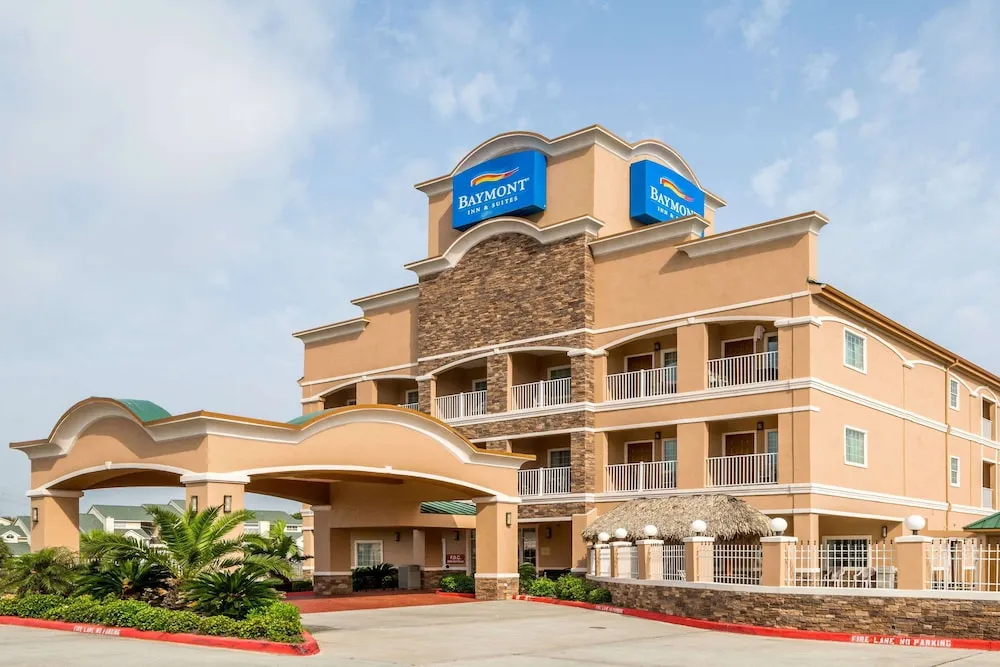 For those who are looking for the perfect balance of convenience and comfort, Baymont by Wyndham Galveston is a great choice. Boasting excellent amenities such as an on-site gym, outdoor pool and close proximity to the stunning shoreline of Galveston Beach, this hotel offers everything travelers need during their stay.
Besides its inviting facilities that make it stand out among other establishments in town, guests can enjoy easy access to one of Texas's most popular beaches from here – making it ideal for beachgoers seeking restful times while remaining active during their holiday break.
The Clarion Pointe Galveston Seawall offers pet-friendly rooms in a great location near the beach. Those looking to take advantage of what Galveston has to offer can stay here and feel comfortable with their furry companions.
Looking For a Place to Stay?
Welcome to Galveston Seawall Oasis, where the allure of coastal living meets contemporary comfort. Nestled along the iconic Galveston Seawall, our condominiums redefine beachside lifestyle, offering breathtaking views, modern interiors, and an unparalleled connection to nature.
Experience the perfect blend of scenic beauty and sophisticated design. Our thoughtfully crafted condos feature open layouts, elegant finishes, and abundant natural light. Floor-to-ceiling windows showcase panoramic views that seamlessly merge outdoor and indoor living. Enjoy spacious living areas, gourmet kitchens, and peaceful bedrooms – all designed to immerse you in the tranquil rhythm of seaside living. Embrace the Galveston Seawall Oasis, your gateway to coastal serenity and modern luxury.
Looking for Things to do in Galveston ?
Feel the soft sands between your toes, bask in the warm sun, and let the gentle waves create a soothing melody.
Explore Galveston culture by embarking on an exciting trip that will leave you with lasting memories.
Immerse yourself in Galveston's rich history and culture through its captivating museums.
EXPLORE ESTABLISHMENTS NEARBY
You May Also want to explore