10327 Termini-San Luis Pass Rd, Galveston, TX 77554
Condos Near Diamond Beach Condos
Diamond Beach - Beachfront Resort
Diamond Beach is Galveston's premier luxury hot spot! This resort has it all including 300 ft of cascading pools, 750 ft. lazy river, water slide (seasonal), and beach access without crossing the busy road. Private cabanas and BBQ grills are available to rent. Need a break from the outdoors? Check out the indoor heated pool, Game Room with a shuffleboard table, pool table, pinball and video arcade, Ocean Cinema theatre room that you can reserve for private viewings, Jungle-themed children's playroom, and fitness center. Everything you need without having to leave the resort! Diamond Beach will be the last vacation condo rental you will ever have to search for. Once you stay on the beach, nothing else will compare.
Pools, Pools, and More Pools
Three pools consisting of a 750 ft. lazy river with a swim-up bar and grill, a gigantic 300 ft. tiered cascading pool (which contains a kids' pool), and Galveston's only indoor heated pool for year-round enjoyment. The pools have plenty of lounge chairs or, if you want something more private, you can rent a cabana for the day. The kids (and adults too) will love the fantastic water slide that plunges into the lazy river. The slide is currently closed due to repairs and lifeguard unavailability.

Pool Bar: The pool bar is open on Thursdays, Fridays, and Saturdays during the summer.
More Amenities Than You Know What To Do With
Spa: Ruthy's Spa is now open on the 4th floor. Book your appointment and relax with one of the many wonderful treatments.

Gym: The Look Better in Your Swimsuit Center (aka The Exercise Room). This place may inspire those of us (like me) who would prefer to have a tooth extracted instead of going to the gym to actually get on a treadmill with its spectacular vistas of the Gulf.

Game Room. Tabletop shuffleboard, foosball, pin ball machines, and billiards table for the kids and sometimes even parents get to play.

Cinema Room: If you are in the mood to go to the movies, all you need to do is step into the private theater room at Diamond Beach while you enjoy a bag of popcorn.
Kids Jungle Room: With its jungle murals, games, blocks, oversized bean bags and TV, this is the place to be for the hip toddler crowd.

Business Center: If you must work, at least you'll have great views of the indoor pool and beach.
If you have time to go to the beach after doing all of the activities at Diamond Beach Resort, all you need to do is open the door on the property next to the lazy river and walk down to the beach. Diamond Beach is located just steps away from the beach. There's no need to cross the road or jump in the car.
Attractions on the Island
Diamond Beach Condo, the District, and Short Term Rentals
Explore Diamond Beach Galveston in 2023 - Condos, Rentals and Reviews
Diamond Beach Resort in Galveston offers an amazing beach vacation experience with its luxurious accommodations, top-of-the line amenities and various activities. From the comforts of Diamond Beach to a wealth of recreational opportunities, you can expect only the highest quality from this magnificent resort for your time away!
Discover Diamond Beach Resort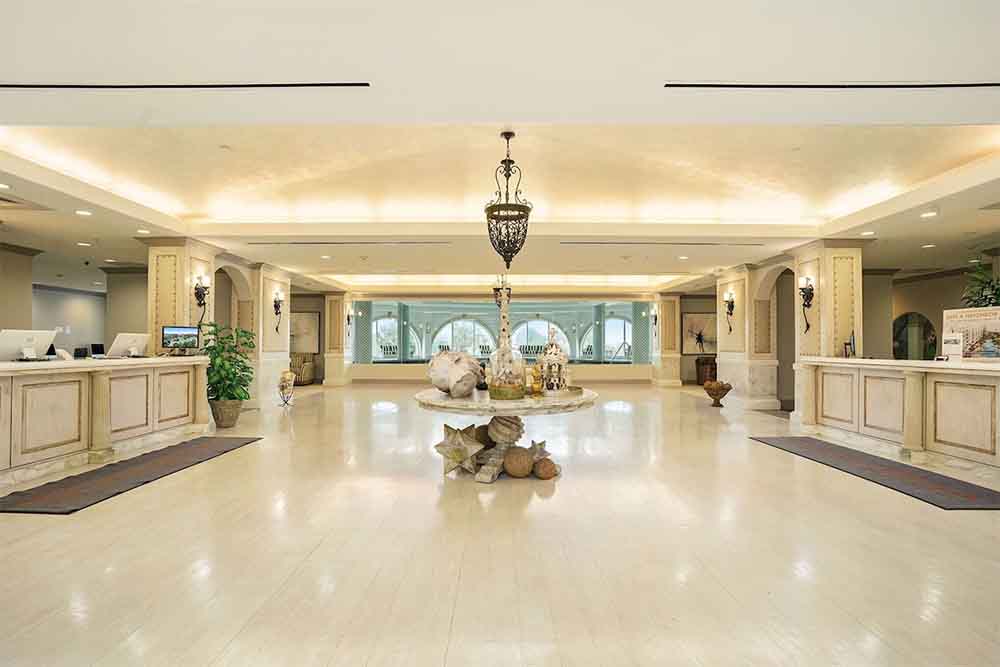 Discover the dreamlike experience of staying at Diamond Beach Resort in Galveston, where visitors wake up to mesmerizing views of a rising sun over the Gulf and sound waves crashing against their private beach. Offering an array of amenities along with various rental options, this is truly an ideal vacation spot for families and friends alike looking to get away from it all. From thrilling water activities like motor boating, kayaking, or sailing nearby – to exploring close by attractions such as Pleasure Pier or Moody Gardens. Guests who have stayed here praise both quality services and property maintenance offered by Diamond Beach Resort which are part & parcel why they continue returning!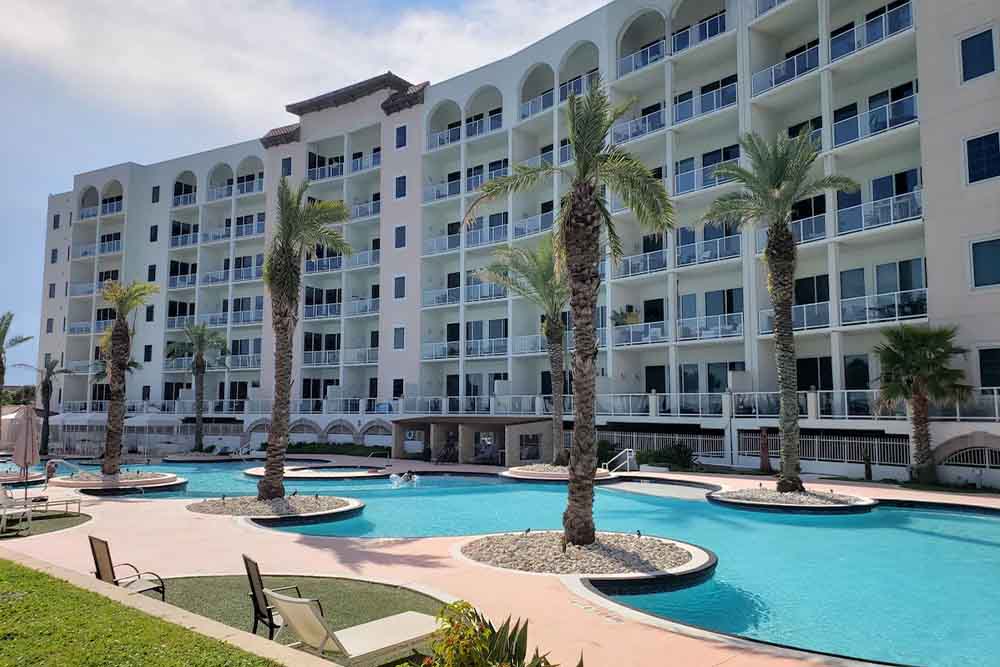 Accommodations at Diamond Beach
At Diamond Beach Resort, you can experience luxury on the beach with spacious condos. These modern and comfortable homes offer everything that guests need for a home-like retreat from their everyday lives – boasting fully equipped kitchens, cozy bedrooms and inviting living spaces.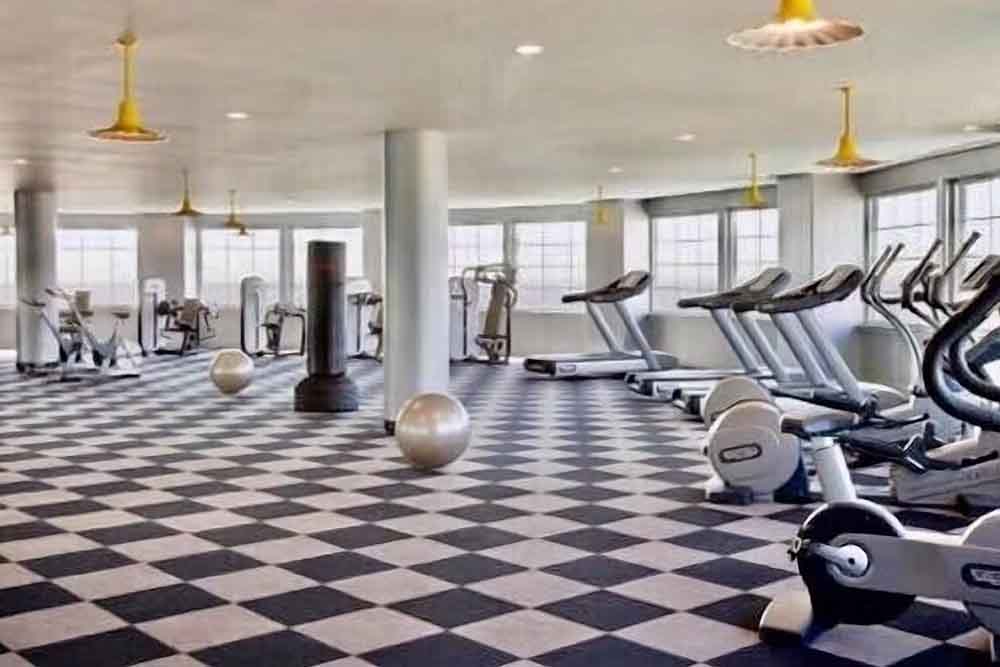 Diamond Beach Resort offers an array of amenities that will make your vacation a truly memorable one. You can enjoy swimming in the resort's outdoor pool, floating around their lazy river or lounging on sun-soaked loungers. For those who prefer to stay active, they have modern fitness center and cinema theater available for guests' use.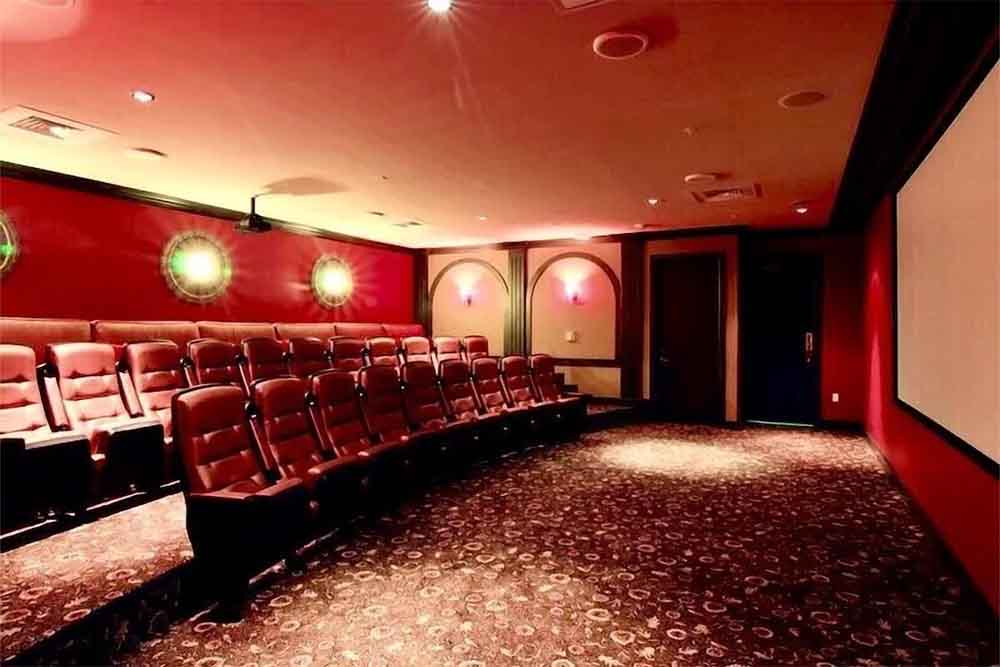 There are plenty of fun activities too! Visit their game room with shuffleboard table, arcade games and more. Perfect for having quality time as family or group during your visit here at Diamond Beach Resort. Don't forget about its grand wine room featuring catering kitchen and private balcony.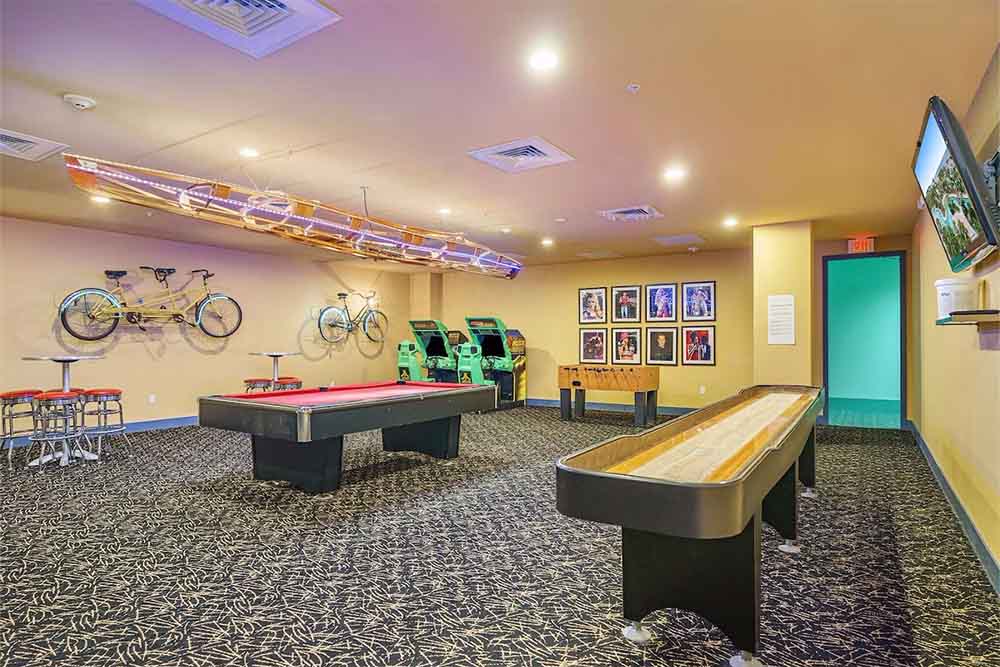 Make most out of you getaway by taking advantage all luxury features this unique resort has prepared specifically to ensure absolute satisfaction while exploring paradise vibes only found here at Diamond Beach Resorts!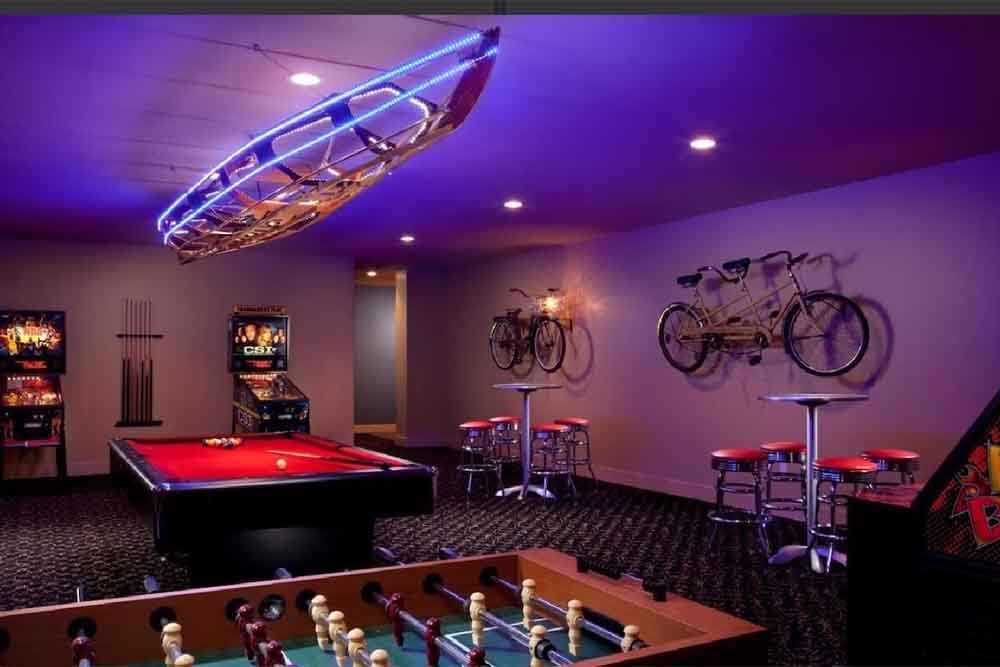 Family-Friendly Activities
Diamond Beach Resort is the perfect destination for a fun-filled family vacation. Located conveniently close to Galveston's attractions, such as Moody Gardens and the Pleasure Pier, visitors can access these destinations with ease. The resort provides an array of activities that cater to everyone in your party – from billiards/pool tables at the game room indoors, through water parks outdoors. Children will be kept busy all day long! For those who just want some sun and sand time together – there's even a private beach exclusively available for guests where kids and adults alike can enjoy building castles or playing volleyball while catching up on rest under summer sunshine. Diamond Beach clearly presents exceptional possibilities when it comes to making memories you'll never forget!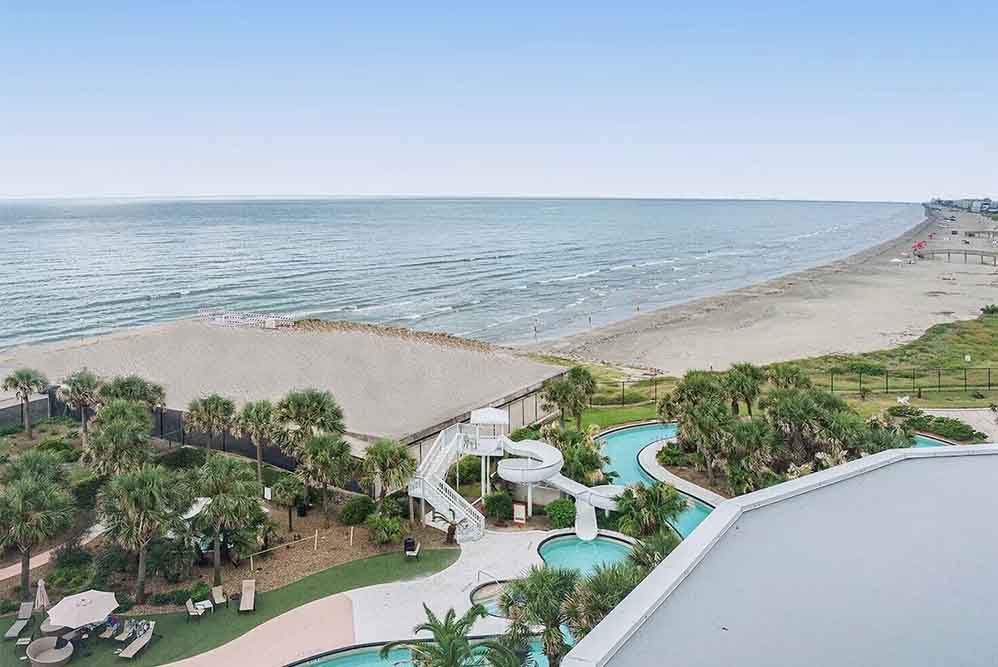 At Diamond Beach Resort, guests can stay active during their vacation with the resort's fitness center, fully-equipped with state of the art exercise equipment and classes. After a long day exploring its fabulous amenities – like an indoor pool, lazy river and hot tub, take some time to relax at Oasis Spa for massage treatments or body wraps that will leave you feeling refreshed. If you're looking for more peaceful activities while on your beach getaway there are plenty of options including swimming in one of multiple pools or taking leisurely walks along the shoreline. With so many exciting ways to maintain wellness routines this is sure be truly indulgent experience!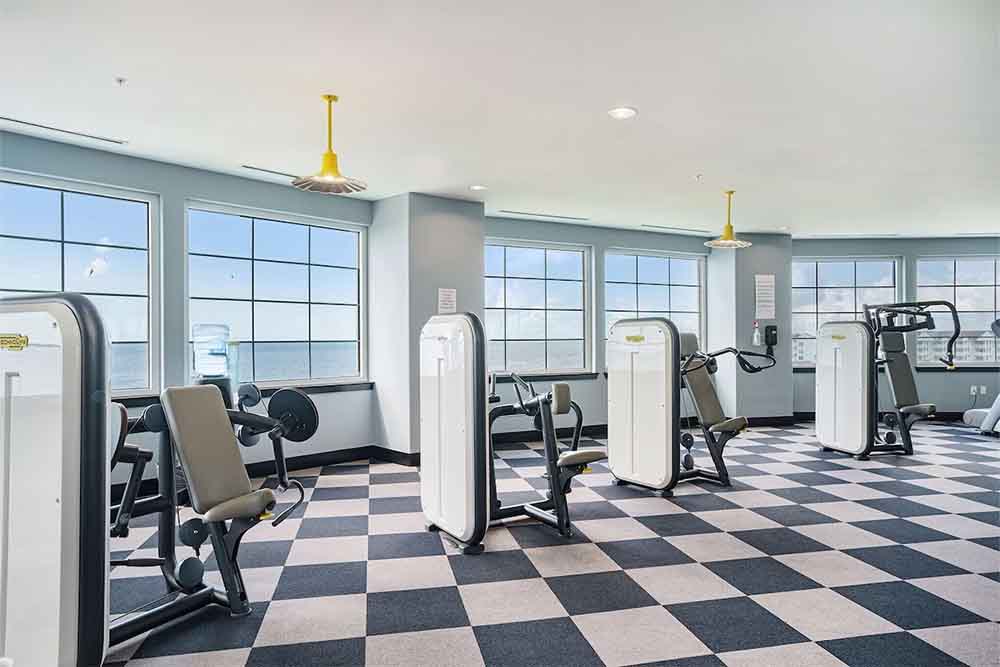 Diamond Beach Resort provides an extensive variety of choices in dining and entertainment. With locations like Moody Gardens close by as well as fast-food spots such McDonald's or Starbucks just minutes away. Guests can get their fill on local flavors too! For those looking for Amusement at this resort – a game room complete with classic favorites, movie theater screenings and live music events are readily available options while Galveston Island Historic Pleasure Pier along with Schlitterbahn Waterpark could be enjoyable outdoor activities that you may find yourself indulging in during your stay here. With so many attractions ready to explore near Diamond Beach it's no surprise why this spot has become a traveler favorite destination when vacationing throughout Texas
Outdoor Adventures in Galveston
Galveston is a great destination for outdoor recreation and activities. The Galveston Fishing Pier provides many options, including deep sea fishing, bay fishing or pier fishing. Kayakers will find the waters of Galveston suitable for their needs – ranging from ocean kayaking to river kayking and even bay paddle boarding. Surfers can take advantage of wave surfing as well as reef or beach locations near by!
Beyond water adventures in this coastal city there are plenty more ways to enjoy nature such as bird watching on trails around town. Taking boat tours with dolphin-spotting opportunities. Hitting up nearby golf courses plus numerous historic sites that offer an insight into its past at each turn.
So if you're looking for something fun outside while visiting Galveston then head down to the shoreline where possibilities range from engaging aquatic sports like seafaring angling trips all the way up land based attractions which promise excitement no matter what your preference might be!
Tips for an Unforgettable Stay
Take some time to enjoy the luxurious amenities offered at Diamond Beach Resort. Make sure you book your stay in advance and take advantage of any deals available for extra savings. Utilize the resort's concierge services to arrange transportation, explore local attractions like Moody Gardens or Galveston Island Historic Pleasure Pier, pick up souvenirs from their gift shop with free Wi-Fi access to capture memories too! Last but not least, don't forget relax on this amazing beachfront vacation destination, taking full benefit of all that Diamond Beach has offer during your getaway.
For a truly unforgettable vacation, book your stay at Diamond Beach Resort in Galveston. This exquisite beachfront resort provides luxurious accommodations and amenities that cater to all of its guests' needs. From family-friendly activities such as swimming or sunbathing on the gorgeous white sands of the beach, to top notch dining options for any palate. With so much offered by this exclusive destination, you are sure to create lasting memories when visiting Diamond Beach Resort!
Frequently Asked Questions
When was Diamond Beach Galveston built?
Diamond Beach Galveston was developed in 2008. Standing at 88 feet tall and having 7 stories, it is made up of 120 residential units that feature resort-style amenities such as the beach nearby, an indoor pool, outdoor pool , theater room for entertainment and a spa. Enjoy your stay with all these great options!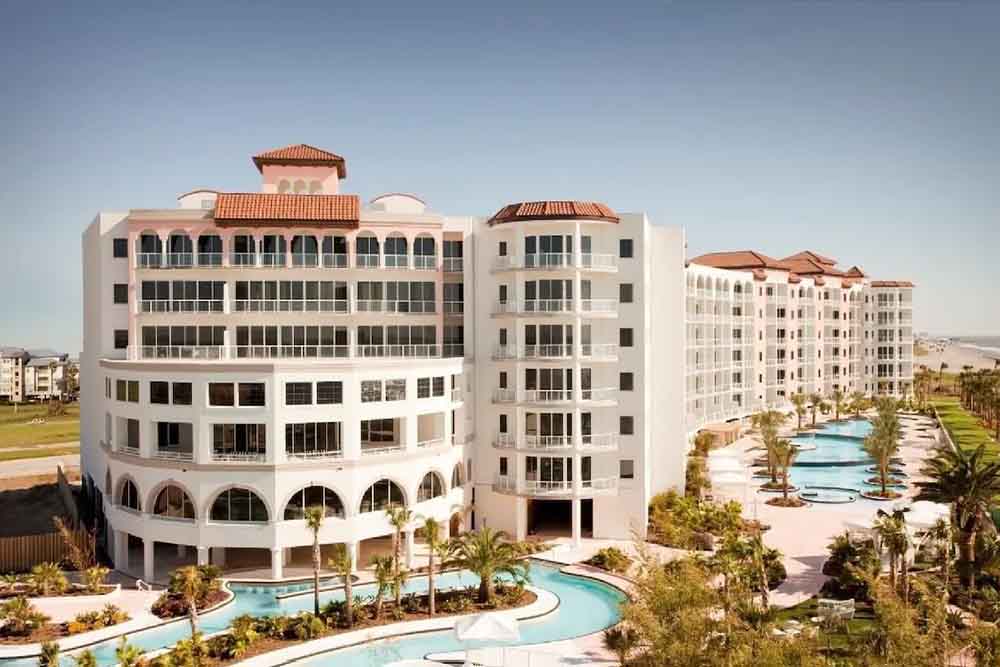 Is Diamond Beach Resort suitable for families with children?
Family getaways are ideal at the Diamond Beach Resort, which offers an abundance of activities and amenities to keep everyone happy. From swimming in the pool or splashing around on the beach to playing mini golf, there's something for all ages here. Plus, with a selection of dining options – from casual meals to fine-dining experiences, you can find what your family needs during their stay. The resort is sure bring endless fun and relaxation for every member!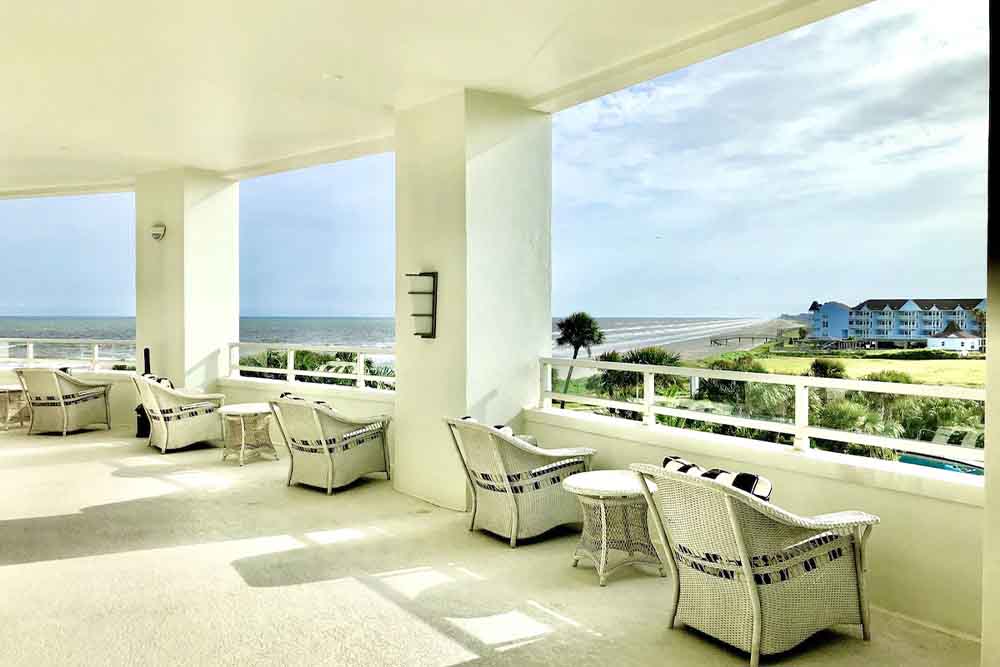 Looking for places to stay in galveston?