We Help You Find The Right Place
Galveston is ready to suit everyone's preferences. Campgrounds and RV parks in Galveston will help you to fully immerse yourself in nature. Our island is populated by great destinations that allow you to get the most out of staying in campgrounds and RV parks. The following options will assist you with planning the beach trip of a lifetime and help you make the most of your time on the island for yourself and for your family.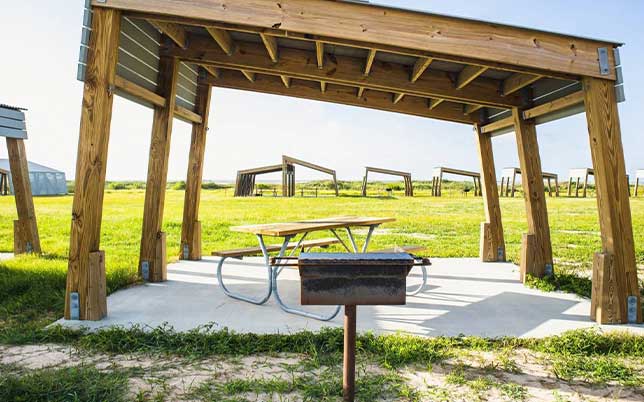 Galveston Island State Park
Spanning over 2000 acres, Galveston Island State Park offers 95 campsites and is the only place on the island where you can tent camp directly on the beach. This natural oasis boasts an idyllic setting where you can soak up the sun, birdwatch, swim, and fish along the shorelines. Set up your tent or park your RV on one of the sites that face the beach, where you will have access to electricity, water, restrooms, and showers. Each site has a fire ring, a picnic table, and a shade shelter as well. On the bay side, there are 10 tent sites that include water access, picnic tables, and fire rings, along with 20 RV spots with both water and electric service.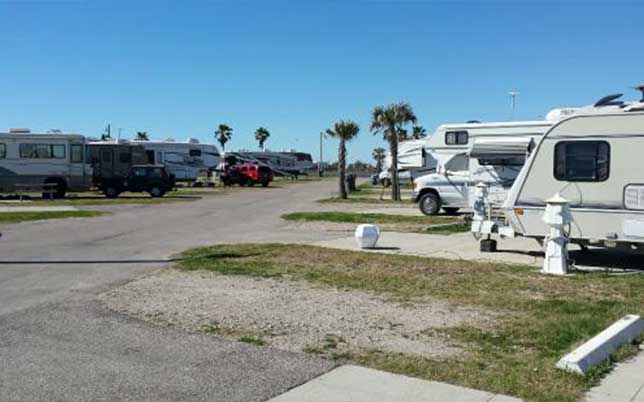 If you are looking for a secluded beach getaway, the Dellanera RV Park will no doubt feel like a dream come true. This premier camping spot is situated off the west end of Galveston, away from tourist hot spots, and is closed to vehicle traffic. Take advantage of over 1,000 feet of scenic public beaches, 65 full RV hook-ups, and free wireless internet. Water, sewer service, electric service, a picnic table, and a barbeque pit are available at each site as well. Guests also have access to conveniences such as laundry facilities, showers, a recreation room, picnic areas, and a gift shop. Book your site here today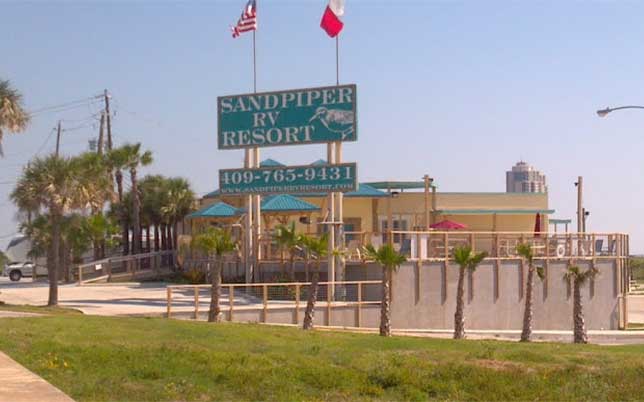 At the intersection of Highway 87 and Seawall Blvd., you will find The Sandpiper RV Resort, which is a gorgeous, newly-built resort located at the previous site of the historic Sandpiper Motel. Situated just steps from Stewart Beach, the 43 paved and landscaped RV sites include 30 and 50 Amp FHU, plenty of green space, dog-walking areas, and complimentary Wi-Fi. As you explore the spacious property, you will discover impressive attractions such as an infinity edge pool, a hot tub, an entertainment lounge, and laundry facilities. Resort guests also have exclusive access to 6 hotel rooms available for rent.