Find Your Next Meal in the Cool Breeze of The West End
West End is a treasure trove for burger and sandwich enthusiasts, offering a delightful array of culinary creations that capture the essence of the island's laid-back charm.
Seahorse Grill: Immerse yourself in coastal flair at Seahorse Grill, where inventive sandwiches and flavorful burgers define the West End experience. From seaside-inspired delights to creative concoctions, Seahorse Grill invites patrons to savor the flavors of the West End's casual and delicious dining scene.

Sloppy Azz Philly: Boldness meets classic sandwiches at Sloppy Azz Philly. This West End eatery introduces eclectic tastes to familiar favorites, offering a menu of sloppy, flavorful creations that add a touch of vibrancy to the casual dining landscape.

Gypsy Joint: Gypsy Joint weaves bohemian vibes into its culinary tapestry, specializing in creative and globally inspired sandwiches. This West End spot invites patrons to embark on a flavor-filled journey, where every bite is a unique and delightful experience.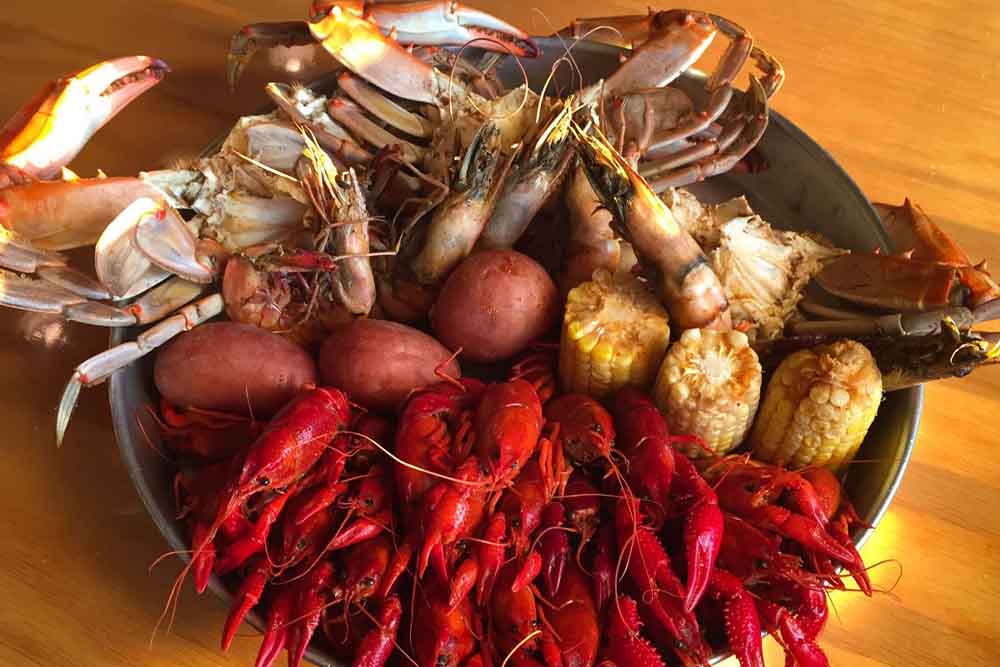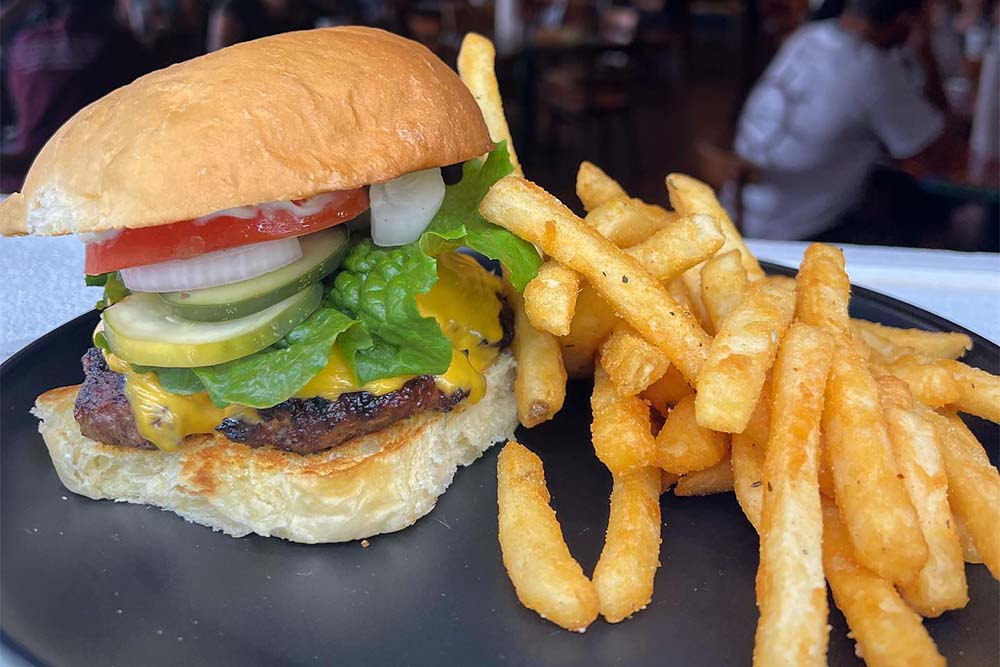 Indulge in Gulf-inspired elegance at West End's restaurants that masterfully blend the richness of steak and the bounty of the sea.
Shearn's at Moody Gardens: Shearn's epitomizes Gulf Coast sophistication, offering an upscale dining experience where culinary excellence meets the finest steaks and seafood. This West End gem provides a luxurious and intimate setting for those seeking a memorable and indulgent dining experience.

West End Marina: With panoramic views of the Gulf, West End Marina invites patrons to enjoy waterfront indulgence. This restaurant seamlessly combines the best of steak and seafood, offering the freshest catches and perfectly grilled steaks in a scenic and relaxed atmosphere.

The Cajun Green Restaurants: The Cajun Green Restaurants infuse Cajun fusion into West End's culinary landscape, adding a touch of spice to both steak and seafood dishes. This eatery presents a menu that reflects bold flavors and Gulf Coast flair, offering a Cajun-inspired dining experience in the heart of the West End.
West End's Italian dining experience is a celebration of traditional comfort and modern twists, providing a taste of Italy's rich culinary heritage.
Looking for a place to stay ?
Hotels
Book the perfect hotel near the beach or on the beach in Galveston. Start your beach vacation with the perfect room.
Rv Parks
Find the right RV park with hookups, beach access, picnic tables, pool, potable water, sewer, and electrical services.
Home Rentals
Feel like you never left home and relax like you're on vacation with the perfect Vacation Home Rental. Find your beach paradise.