Find Your Next Meal Downtown or on the Pier
Downtown Galveston boasts a selection of restaurants where char-grilled perfection and culinary mastery converge. Trattoria La Vigna, a cozy Italian spot, elevates the steak experience with its commitment to quality cuts and authentic flavors. Willie G's, an iconic seafood and steakhouse, offers an upscale setting where perfectly grilled steaks meet Gulf-inspired seafood. Vargas Cut and Catch, with its modern ambiance, presents a fusion of steak and seafood expertise, inviting patrons to savor the best of both worlds. In the heart of the city, these downtown establishments redefine the steak and BBQ experience, providing a culinary journey where every bite is a celebration of bold flavors and culinary craftsmanship.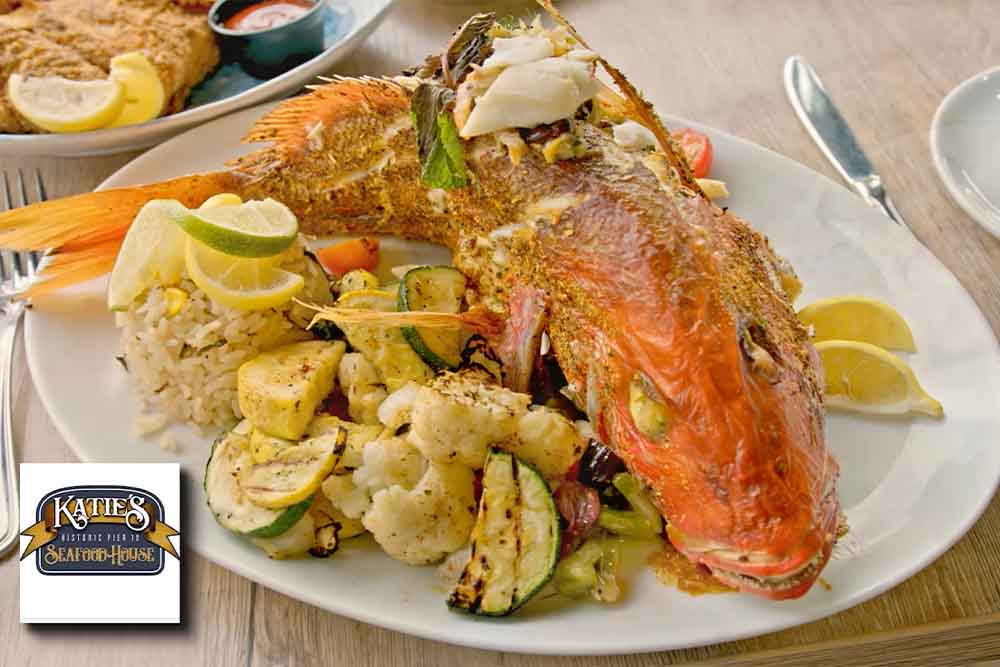 Discover the coastal elegance and Gulf freshness that define downtown Galveston's seafood scene. Fisherman's Wharf, a waterfront gem, invites patrons to indulge in a culinary journey with its seafood-centric menu and panoramic views. Little Daddy's Gumbo Bar adds a touch of Southern comfort, serving up Gulf-inspired dishes that celebrate the richness of the local waters. Saltwater Grill combines upscale dining with a focus on fresh catches, providing an intimate setting for seafood connoisseurs. The Black Pearl Oyster Bar, with its casual charm, adds a touch of seaside whimsy to the downtown seafood experience, making it an ideal destination for those craving the bounty of the Gulf.
Downtown Galveston is a haven for burger and sandwich enthusiasts, offering a diverse range of culinary delights. Dive into a world of flavor at Eatcetera, where inventive sandwiches take center stage, providing a satisfying experience with every bite. Huli Huli Hut and Hubcap Grill bring the sizzle of burgers to the heart of the city, offering mouthwatering creations that blend creativity and classic flavors. For those seeking a beachside vibe, Shark Shack Beach Bar & Grill adds coastal charm to the downtown scene, providing a laid-back setting to savor burgers and sandwiches that are as bold as they are delicious.
Looking for a place to stay ?
Hotels
Book the perfect hotel near the beach or on the beach in Galveston. Start your beach vacation with the perfect room.
Rv Parks
Find the right RV park with hookups, beach access, picnic tables, pool, potable water, sewer, and electrical services.
Home Rentals
Feel like you never left home and relax like you're on vacation with the perfect Vacation Home Rental. Find your beach paradise.