East End District: Unveiling Galveston's Coastal Gem
Nestled on the eastern end of the island, the East End District unveils itself as Galveston's coastal gem—a harmonious blend of historic architecture, stunning beaches, and laid-back island living. As you explore this charming district, you'll be captivated by its unique character and the diverse tapestry it weaves, offering a glimpse into the heart of Galveston.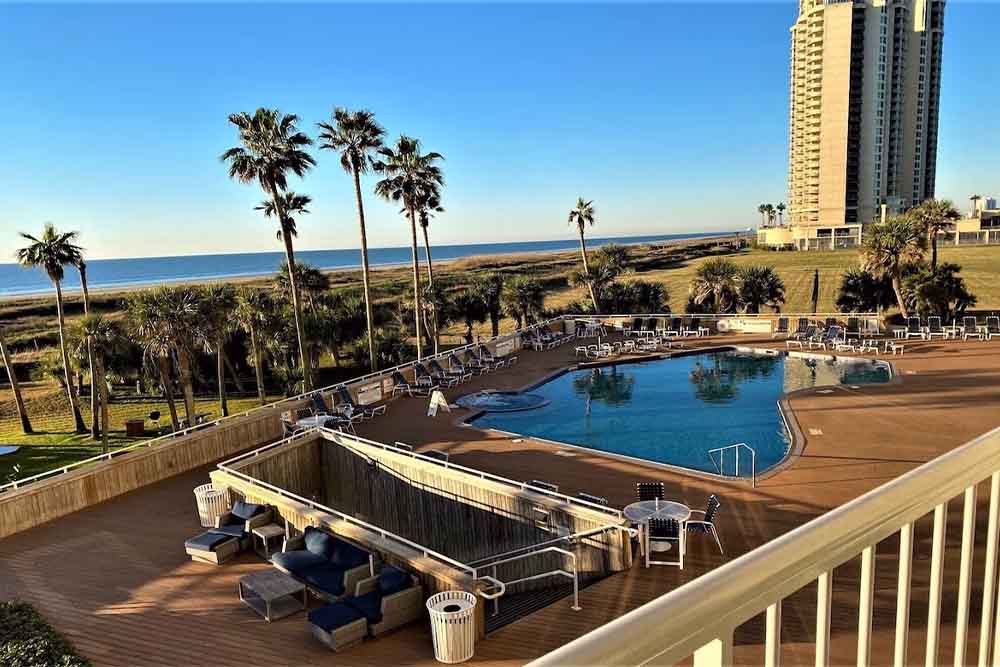 East End Stays: Seaside Sanctuaries Beckon
Your journey in the East End begins with the allure of seaside sanctuaries. Iconic stays like the Galvestonian and Emerald by the Sea redefine island living, providing not just accommodation but an immersive experience where the Gulf's breathtaking views become a part of your daily retreat. Let the coastal ambiance of these accommodations set the tone for an unforgettable island escape.
In this district, culinary treasures unfold in establishments like the Porch Cafe and Patty Cakes. These local gems are not just places to dine but extensions of the East End's vibrant character, where fresh flavors meet coastal ambiance, inviting you to savor the essence of Galveston and indulge in the art of island living.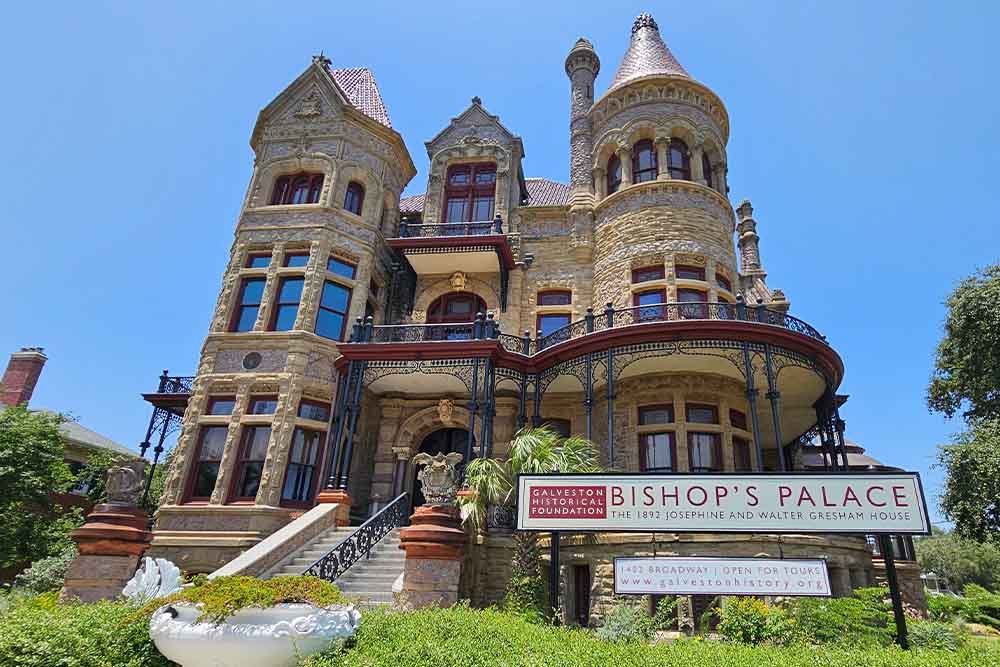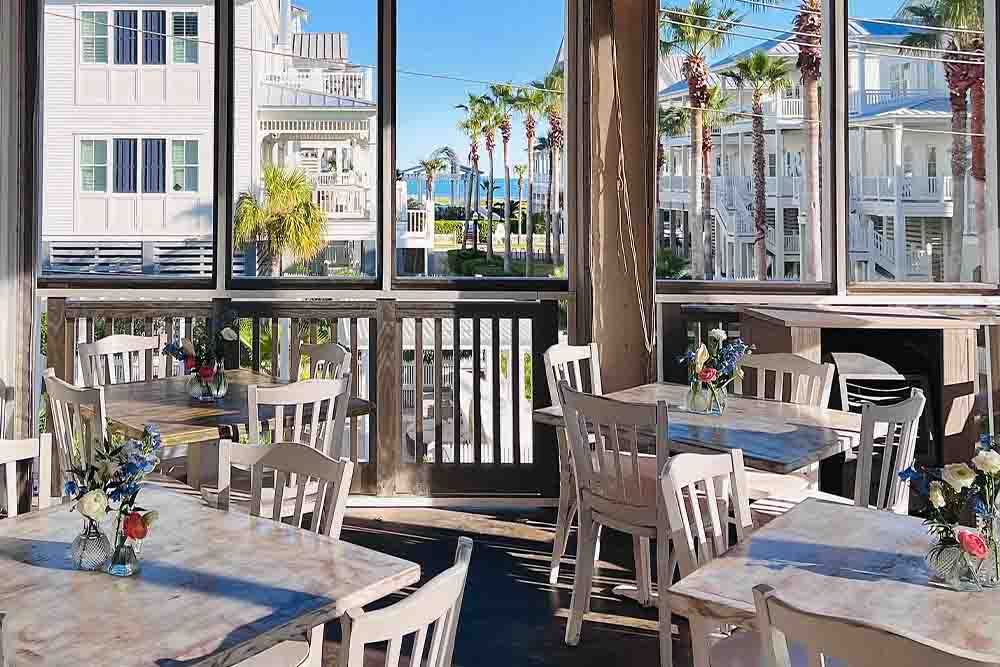 The East End's attractions tell tales of maritime history, cultural richness at the Bishop's Palace, and the unique experience of horseback riding. As you immerse yourself in island adventures, the East End becomes a canvas where every attraction paints a picture of Galveston's diverse heritage. Dive deeper into the island's soul and discover the stories that make this district a cultural treasure.
No visit to the East End is complete without a visit to East Beach and Stewart Beach. These sun-kissed havens embody the spirit of island living, where the sand, the Gulf breeze, and the soothing waves create an idyllic escape. Embrace the coastal rhythm, for in the East End, every moment becomes a celebration of Galveston's timeless allure, providing a sanctuary where nature and history harmonize.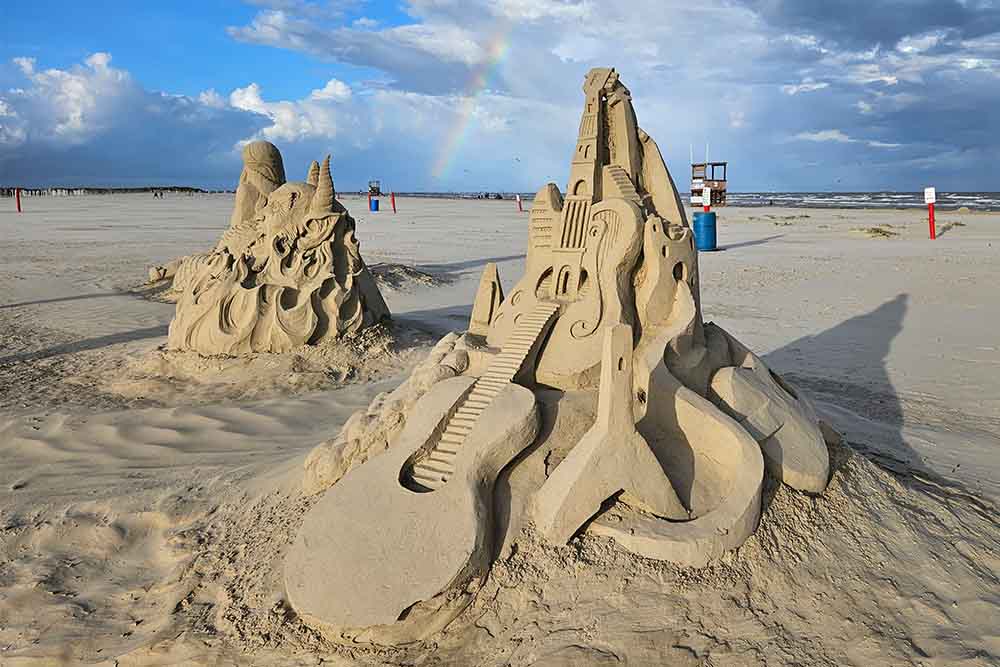 Looking for a place to stay ?
Hotels
Book the perfect hotel near the beach or on the beach in Galveston. Start your beach vacation with the perfect room.
Rv Parks
Find the right RV park with hookups, beach access, picnic tables, pool, potable water, sewer, and electrical services.
Home Rentals
Feel like you never left home and relax like you're on vacation with the perfect Vacation Home Rental. Find your beach paradise.