Downtown Galveston: Historic Charms and Seaside Delights
Step into the heart of Galveston's history as you explore Downtown, a district alive with tales from the past and the pulse of modern island life. Visit the iconic 1877 Tall Ship Elissa, marvel at the performances in The Grand 1894 Opera House, and immerse yourself in the captivating exhibits of the Galveston Railroad Museum. Stroll through fresh seafood markets like Sampson & Son's Seafood and Katie's Seafood Market, where the Gulf's bounty comes ashore. Indulge in local flavors at restaurants serving up seafood straight from the fishing boats, creating an unforgettable blend of history, culture, and coastal delights.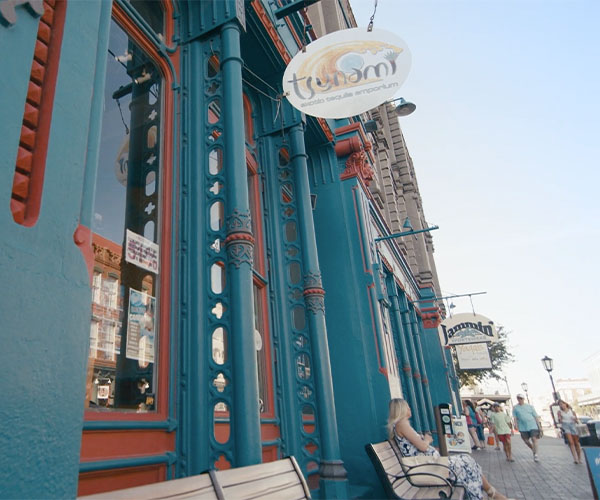 Downtown Galveston: A Shopper's Paradise and Culinary Haven
Downtown Galveston isn't just a historical gem; it's also a haven for shoppers and food enthusiasts. Wander through the charming streets lined with souvenir shops like Tola: Mo Bettah Market and Gracie's Gift Shop, where unique treasures await. Immerse yourself in the vibrant local culinary scene, where restaurants showcase the best of Gulf Coast flavors. From fresh catches to island-inspired dishes, Downtown is a paradise for those seeking to take a piece of Galveston home with them, whether in the form of cherished souvenirs or the flavors of the Gulf.
Downtown Galveston: Nightlife, Culture, and Endless Exploration
As the sun sets, Downtown Galveston transforms into a lively hub of nightlife, culture, and exploration. Dive into the vibrant local scene, where bars and entertainment venues come alive with energy. Experience the enchanting ambiance of historic buildings illuminated against the night sky. With a plethora of dining options, cultural attractions, and a spirited nightlife, Downtown invites you to extend your exploration into the evening hours, making every moment in this district an adventure to remember. Discover the dynamic fusion of history and contemporary allure that defines Downtown Galveston.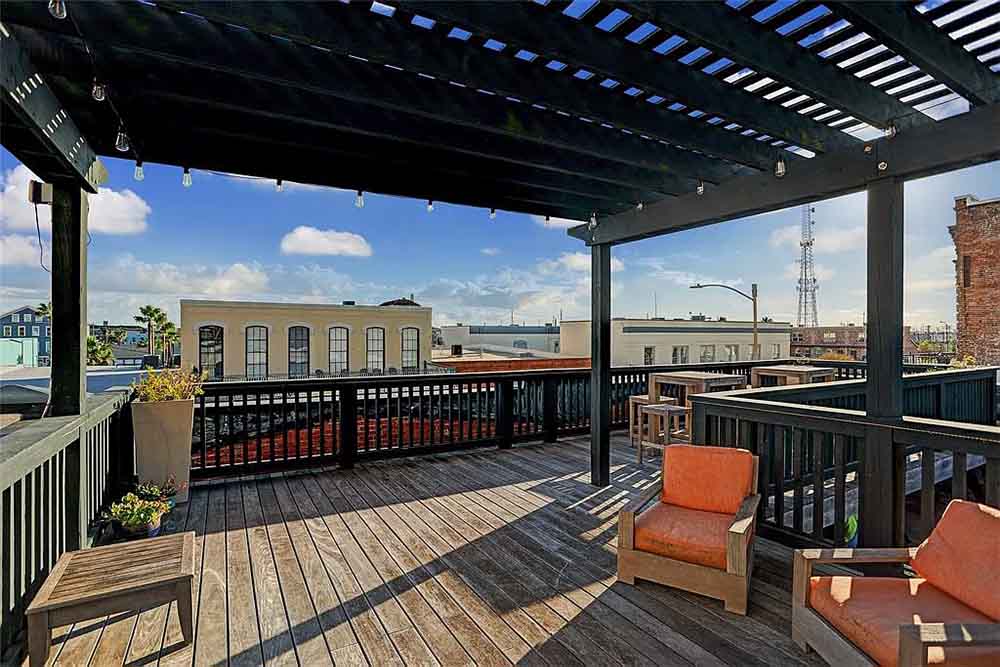 Looking for a place to stay ?
Hotels
Book the perfect hotel near the beach or on the beach in Galveston. Start your beach vacation with the perfect room.
Rv Parks
Find the right RV park with hookups, beach access, picnic tables, pool, potable water, sewer, and electrical services.
Home Rentals
Feel like you never left home and relax like you're on vacation with the perfect Vacation Home Rental. Find your beach paradise.