Operating out of Galveston Island, the Port of Galveston is at the heart of cruise life and sits in the West Bay at the beginning of the Houston Ship Channel. This port currently has 3 cruise terminals and serves, on average, over 1 million cruise passengers a year. Located on Harborside Drive in Galveston, the port is connected to the mainland via the San Luis Pass toll bridge and Interstate 45.
Several hotels on the island offer free cruise parking, or low cost cruise parking, to cruise passengers who stay with them the night before their cruise. Some also have a shuttle service that will deliver you to the cruise terminal. Come to Galveston a day early and enjoy one of the many beach resorts or attractions before relaxing on the cruise line of your choice.
Some hotels on the island that offer free cruise parking:
Beachcomber Inn – Just 4 miles away, this hotel is the closest to the port that offers complimentary parking. However, it does not offer a shuttle service.
Comfort Inn & Suites Beachfront – Set 6 miles away, this hotel offers free on-site parking for guests and a $20 roundtrip shuttle to the Port of Galveston.
La Quinta Inn & Suites Galveston West Seawall – Hotel guests can park for free before heading to their cruise, and it is only 5 miles from the port.
Inn at the Waterpark – Cruise guests only have to stay here 1 night to get a free parking spot, and the port is only 5 miles away.
Don't want to stay a night in one of the island's cruise friendly hotels? There are other cruise parking options available for cruise passengers as well. Below are some alternative choices for Galveston cruise parking before you set sail out of the official Port of Galveston.
Port of Galveston Parking
Parking at the Port of Galveston is relatively affordable, with rates from around $70 for a 5-day cruise, and up to $100 for a 7-day cruise. You can also opt to park in the parking garage for a rate of around $120 for a 7-day cruise. There are also other secure parking lots available in the area as well.
If you park in the SMP or Express Lots, you will enjoy a short walk to the terminals. Lots A, B, and C are Park and Ride locations where a free shuttle will transport you to the port. Remember to book ahead of time for the best prices. You can pay by credit card, traveler's check, or cash.
Independent Parking Lots
Many privately owned companies also offer off-site parking for cruise passengers and often feature more cost-efficient rates than the Port of Galveston. Some of these companies are Discount Cruise Parking, EZ Cruise, and CruisePark.com. Expect to pay between $60 and $85, depending on the length of your cruise. These independent parking lots also offer free shuttle services to your Port of Galveston cruise.
When you get back from your cruise, grab a bite at one of the island's many eateries. Check out our list of top restaurants here.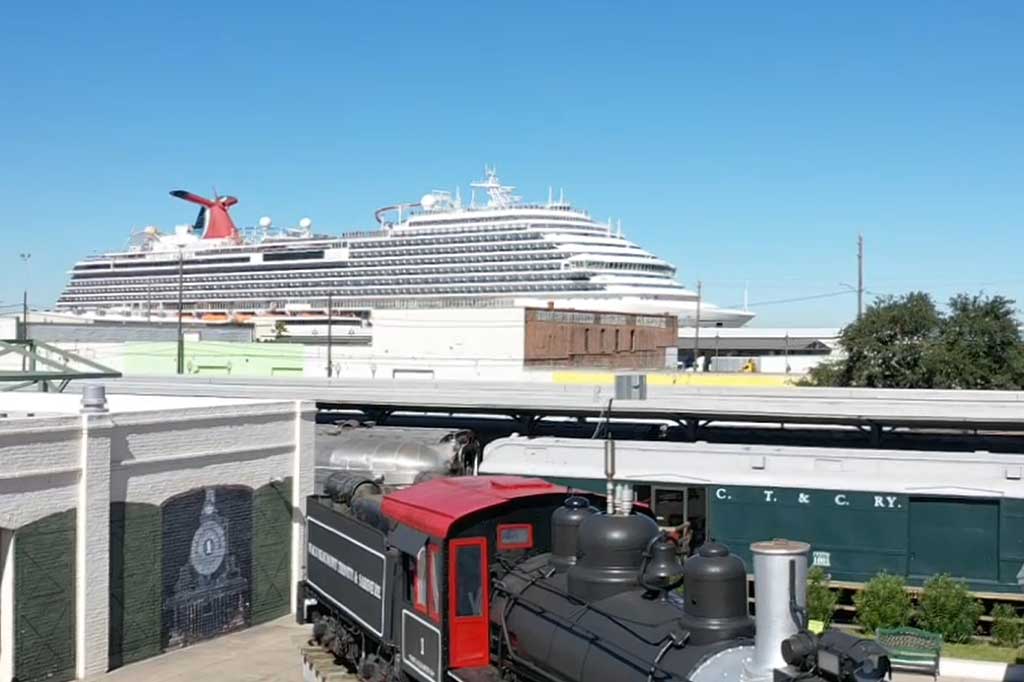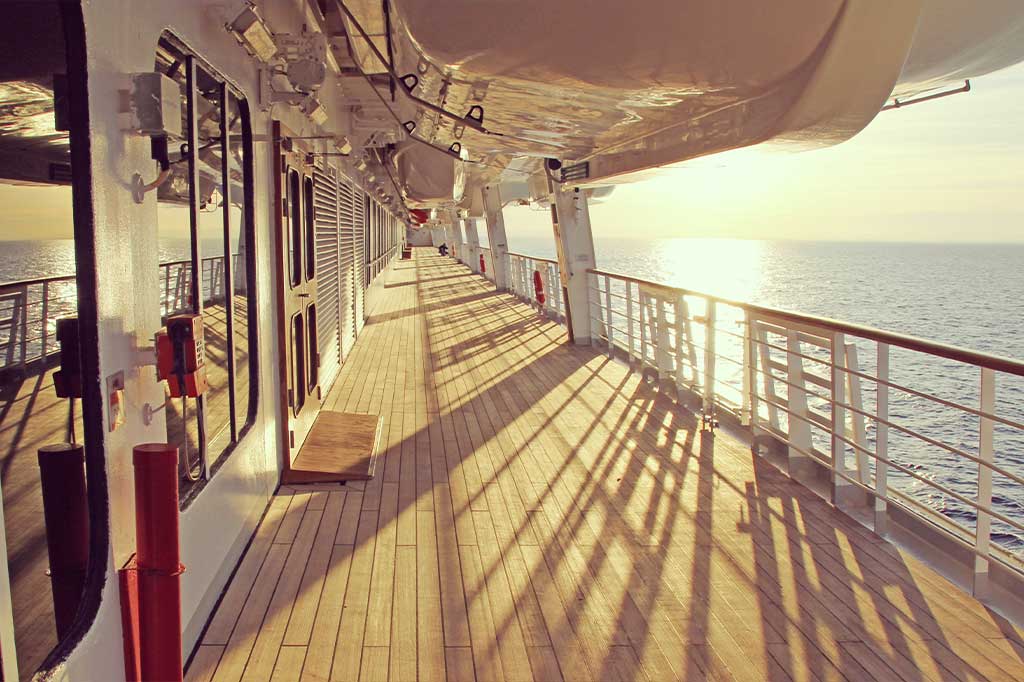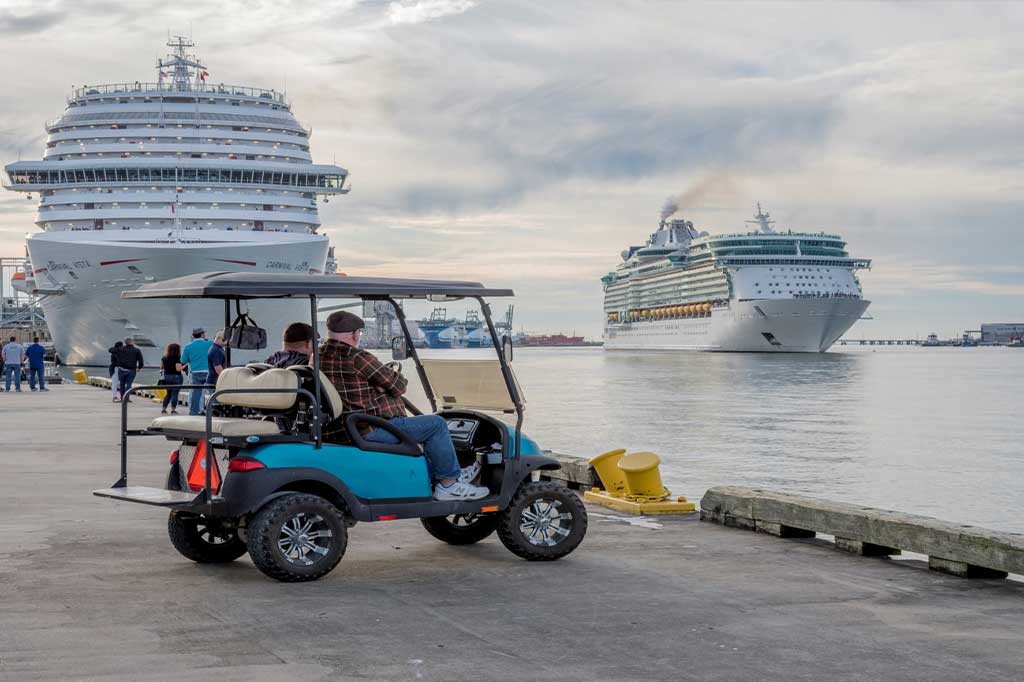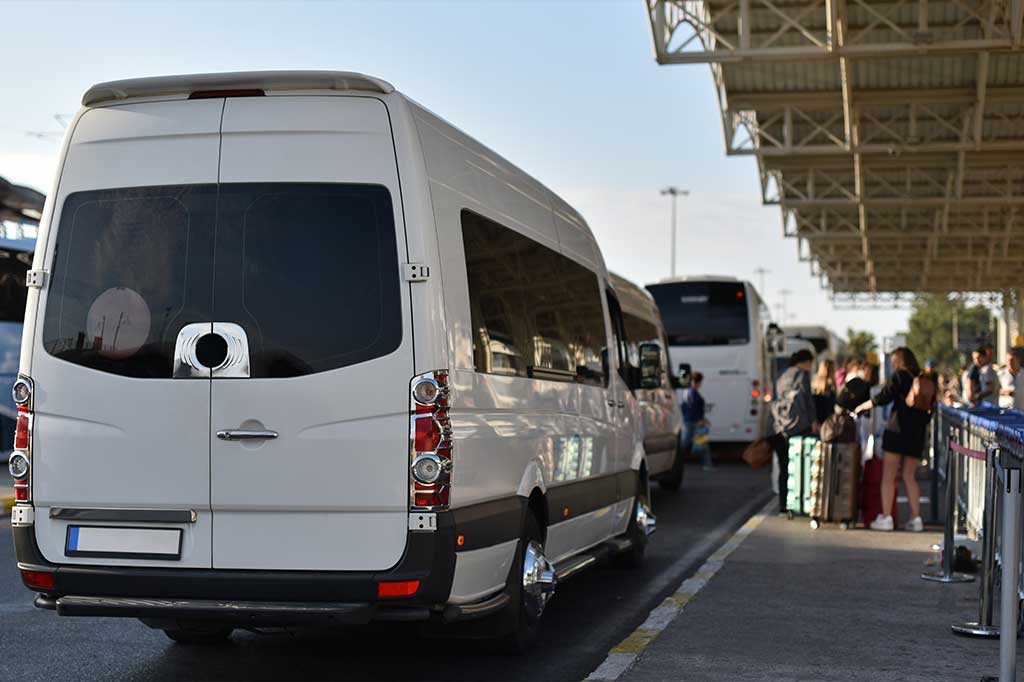 frequently asked questions